AMALFI COAST - NERANO, POSITANO, AMALFI.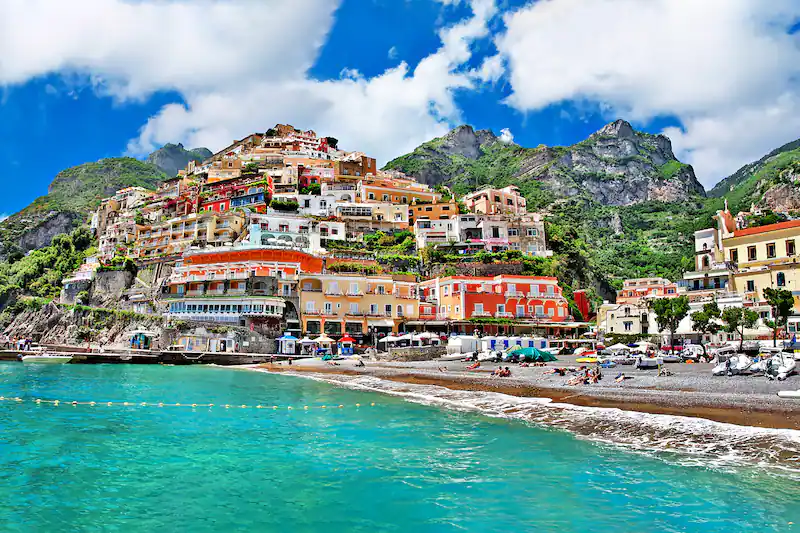 The Amalfi Coast is one of the most beautiful and charming areas in Italy, with breathtaking landscapes and enchanting towns. A boat tour of the Amalfi Coast is an unforgettable experience that allows you to discover the main tourist attractions of the area, including Nerano, Positano, and Amalfi.
Start your tour in Nerano, a small town located south of Sorrento, famous for its fine sandy beaches and delicious cuisine. Visit the famous Marina del Cantone, one of the most beautiful beaches in the area where you can stop for a refreshing swim and enjoy typical local dishes.
Continue along the coast to admire Positano, one of the most beautiful towns on the Amalfi Coast, famous for its colorful houses and enchanting beaches. Enjoy a breathtaking view of the city and take a refreshing swim in its crystal-clear waters.
The tour continues towards the coast of Amalfi, famous for its cathedral and famous stairs. From here, you can admire a panoramic view of the city and the blue sea. In the historic center, you can visit the Cathedral of Sant'Andrea, an important religious and artistic attraction, and stroll through the narrow streets of the historic center to admire the view of the coast. Book your boat tour of the Amalfi Coast now and live an unforgettable experience.
Type of boat: speedboat / traditional wooden boat. Duration of the excursion: Speedboat: Full day or half day | Traditional wooden boat: Full day.