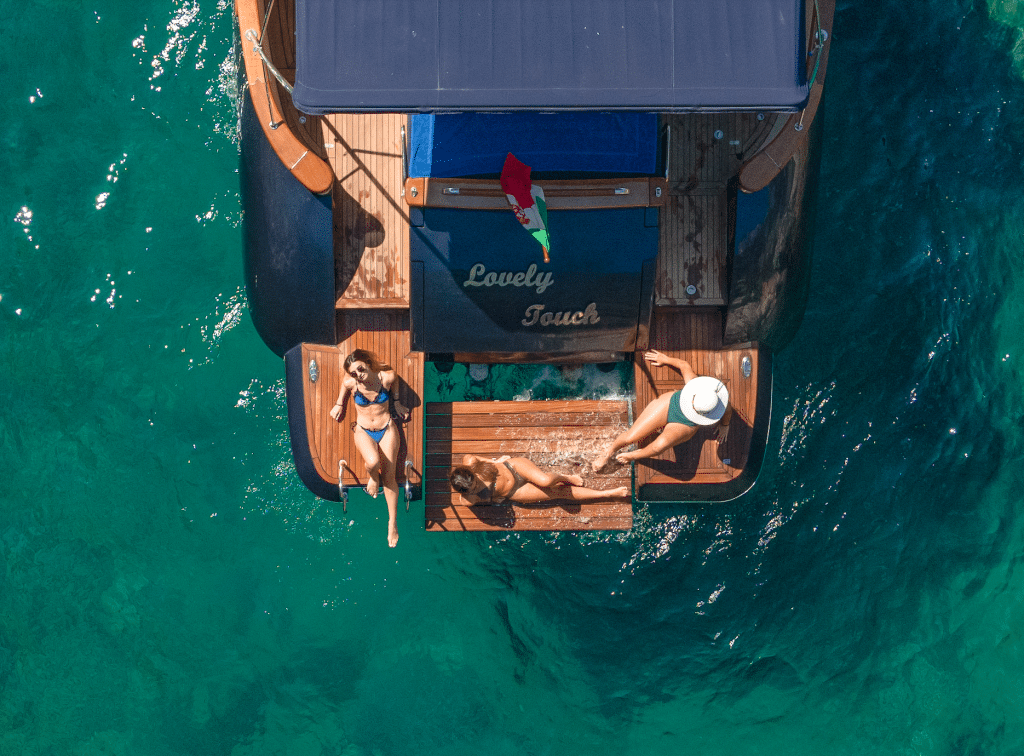 Welcome aboard Capri Sea Service, the ideal solution for those seeking open sea adventures on the beautiful Campania coast. If you are looking for a unique and exclusive experience, you are in the right place! Our luxury boat and yacht rental will take you on an unforgettable journey to discover the wonders of the Gulf of Naples, the islands of Ischia, Procida, Ventotene, and Ponza, as well as iconic places like Positano and Amalfi.
We are proud to offer a wide selection of high-quality boats, perfect to meet the needs of any type of trip. From motor boats to artisanal gozzi, all our vessels are equipped with the latest technologies and maximum comfort, offering a safe and comfortable navigation experience.
Our expert skippers will guide you through personalized itineraries, tailored to you and adapted to your preferences and interests. You can explore the Campania coast calmly, admiring the cliffs, marine caves, and hidden beaches, or you can enjoy a day of sun, sea, and relaxation aboard our luxury boats.