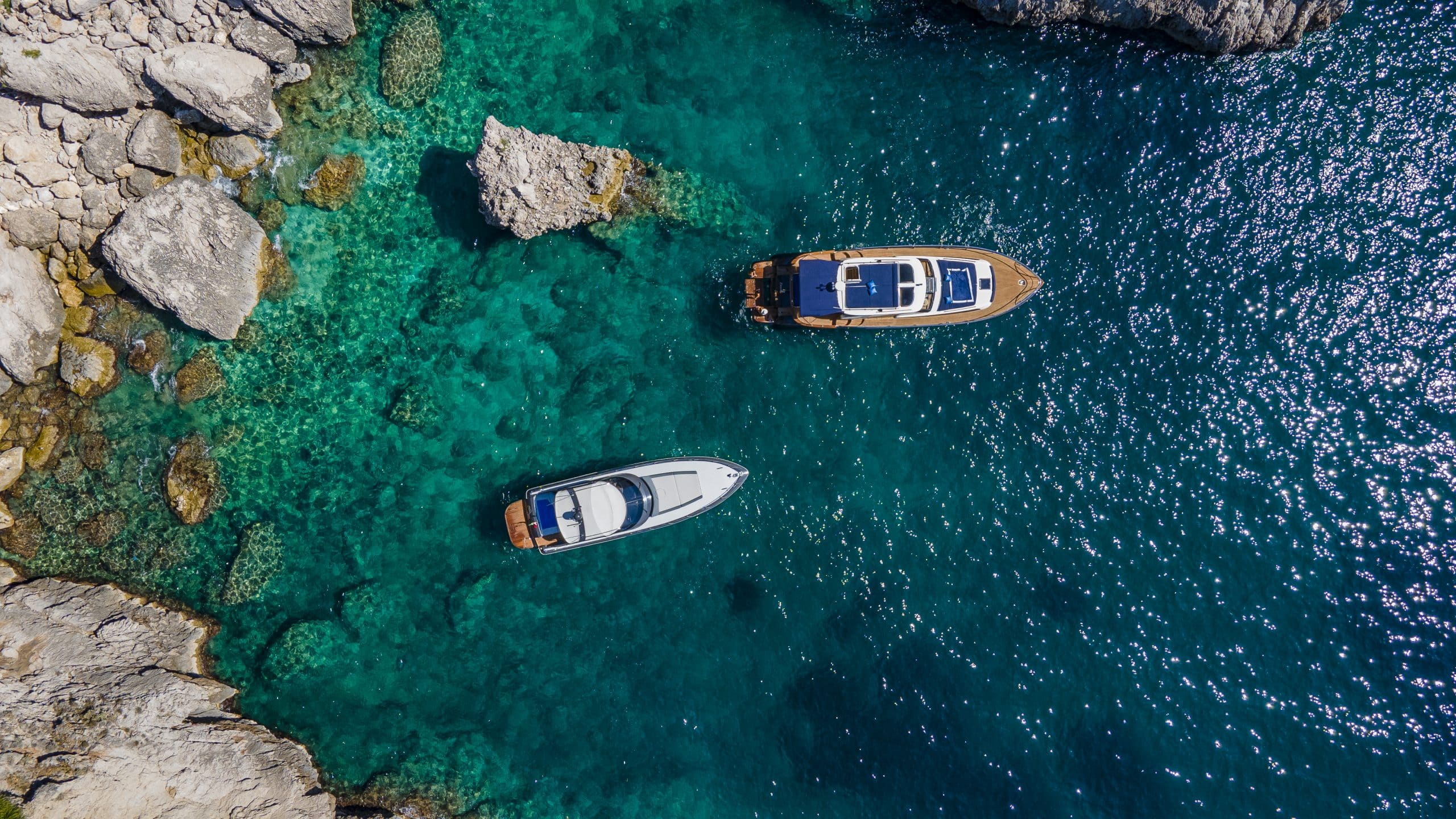 LUXURY BOAT RENTALS IN CAPRI
EXPLORE THE NATURAL BEAUTIES
Experience the best of Capri with Capri Sea Service – Exclusive boat rentals Capri Sea Service Rentals – Luxury boat and yacht rentals to explore the beauties of the island and the coast.
With us, you can rent luxury boats and yachts on the island of Capri and along the Amalfi coast. We offer a wide selection of high-quality boats, from elegant motor yachts to handmade gozzi, to meet all navigation needs.
Our fleet is constantly updated and maintained to ensure maximum safety and comfort during your navigation experience. In addition, we offer personalized tourist packages accompanied by experienced skippers to discover the natural beauties of the coast and surrounding islands.
To make your vacation in Capri even more exciting, do not hesitate to contact us for more information and book your next adventure at sea with Capri Sea Service Rentals. We are here to help you create unforgettable memories on the island of Capri.
RENT A BOAT IN CAPRI WITH CAPRI SEA SERVICE - SAFE EXCURSIONS AMONG THE WONDERS OF CAPRI, POSITANO, ISCHIA AND SORRENTO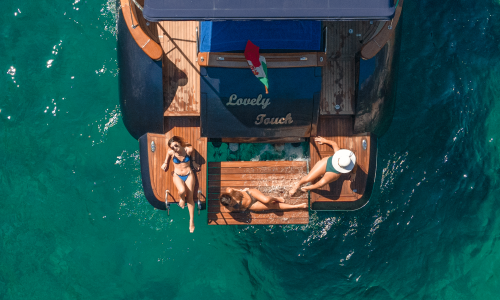 Discover the pleasure of sailing along the coast with our motorboats! Perfect for small group outings, our motorboats will allow you to reach the most beautiful bays of the coast in total comfort and safety.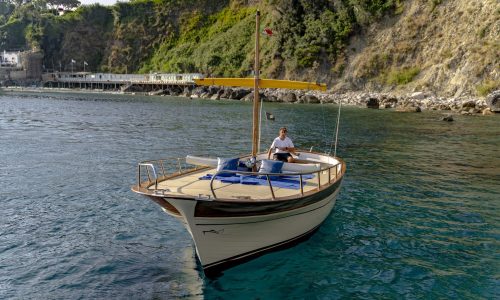 Gozzi
Enjoy the sea in elegance and style with our gozzi. Crafted with the utmost artisanal care and equipped with powerful engines, our gozzi are the ideal choice for an unforgettable boat rental experience.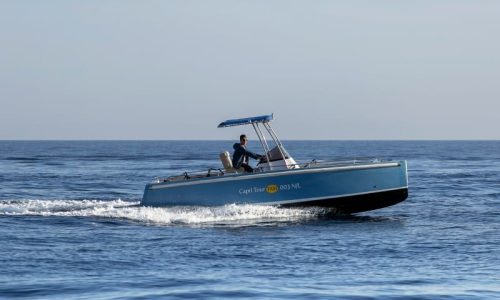 Smart Boat
Experience the future of navigation with our Smart Boats. Thanks to advanced technology, these boats will allow you to navigate independently along the coast, exploring the wonders of the sea without worries and in total safety.