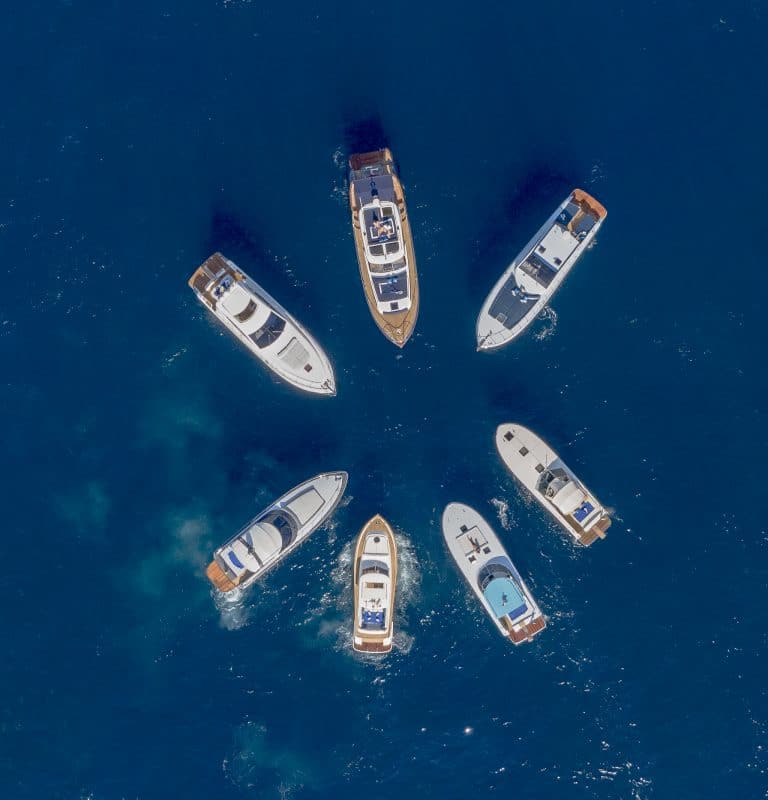 Capri Sea Service – the leading company in luxury boat and yacht rental on the island of Capri. Established in 1994, we were the first to offer this exclusive service to our clients who continue to choose us for our passion and expertise.
Our highly qualified and selected staff will accompany you on a unique experience, providing the right information and ensuring maximum safety during navigation. Our fleet of owned boats, new and refurbished every year, allows us to offer a wide range of vessels, including luxury yachts, motor yachts, handmade boats, and much more. Each vessel is equipped with the best equipment and technology to ensure maximum comfort and safety during navigation.
Furthermore, thanks to our shipyard, we are able to customize boats according to the needs of our guests, making each trip a unique and personalized experience.
We collaborate with the best 5-star hotels, agencies, and international celebrities, providing a high-level service to satisfy every need and desire of our clients.
We offer a wide range of personalized packages to explore the natural beauties of the coast and surrounding islands, accompanied by expert guides. In addition, our experienced skippers are available to safely guide guests on the most exciting excursions, including visits to the marine caves of Capri, including the famous Blue Grotto, Green Grotto, White Grotto, and much more.
Do not hesitate to contact us to book your next sea trip with Capri Sea Service. Our experience and passion for the sea will guarantee an unforgettable experience on the beautiful island of Capri.